---
Accredited Operations Professional
CURSOS ON-LINE COM INSTRUTOR – INSCRIÇÕES ABERTAS
With Uptime Institute's Accredited Operations Professional program, you are progressing your Management skills to the level of complex IT environments and highly effective management strategies and initiatives. This course is designed for graduates of Accredited Operations Specialist and Accredited Tier Specialist programs.
Following on from completion of Accredited Operations Specialist or Accredited Tier Specialist, the Accredited Operations Professional program provides instructions on improving efficiency and effectiveness of resilient IT and critical facility sites, as well as how to translate IT and facility strategies into successful initiatives and programs.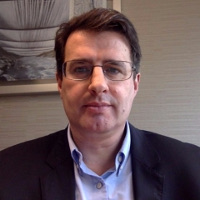 Fantástica equipe de instalações e cursos com excelentes conteúdos que me permitiram desenvolver meus conhecimentos técnicos.
Paulo Borges, consultor de segurança de datacenter, SEGURTI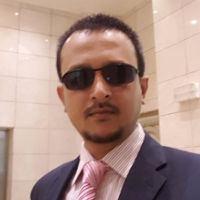 Esse treinamento me ajudou a compreender os mitos e os equívocos sobre as Certificações Tier. Agora posso compartilhar esses conhecimentos com meus colegas.
Tariq Sagheer, Manager Power Planning, Pakistan Mobile Communications Limited
Esse treinamento nos apresentou as ferramentas necessárias para alcançar o padrão-ouro da Certificação Tier de Sustentabilidade Operacional.
Dimitris Kantaros, diretor de operações de datacenter, LAMDA HELLIX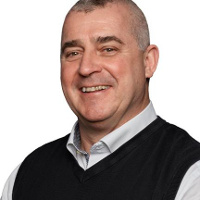 This training allows personnel to get a common understanding of "how to keep the lights on".
Pete O'Sullivan, Head of Operations, Quantum Switch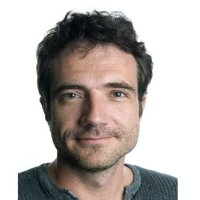 Como consultor, é importante que eu esteja atualizado quanto as novidades e regulamentos sobre Tier, e o curso de seminário avançado me ofereceu isso.
Christian Creemers, gerente sênior de projetos de datacenter, DC-Q Datacenter Quality
O seminário de mecânica avançada do Uptime Institute é um curso voltado para o usuário final que enriqueceu meus conhecimentos sobre os datacenters de Tier III e Tier IV.
Mark Keserwany, Gerente Administrativo, Gulf Business Machines
Entre em contato
Tem dúvidas ou precisa de ajuda? Preencha o formulário para que possamos entrar em contato com você imediatamente.
Accredited Operations Professional Program Overview
Público-alvo do programa
Gerentes de instalação de datacenter
Professional Operations Supervisors
Senior Executives
Consultores
Objetivos do programa
Improvement in efficiency and effectiveness of resilient IT and critical facility sites
Taking IT and Facility strategies and objectives and translating these into initiatives and programs
Creation of world-leading management strategies, and action plans to implementation
Create enhanced governance for increasingly complex IT environments
Pré-requisitos do programa
Graduation from Accredited Operations Specialist or Accredited Tier Specialist
Contact

[email protected]

if you have questions about this program
Faça parte da maior rede de profissionais egressos de cursos em datacenters de todo o mundo
FAÇA PARTE DE UMA REDE DE ALUNOS DEDICADOS COM MILHARES DE PROFISSIONAIS DAS PRINCIPAIS EMPRESAS DO MUNDO
Over ten thousand graduates from over 100 countries around the world have looked to Uptime Institute to help them grow their business and advance their careers.
For data center facility managers & senior executives, the Accredited Operations Professional designation helps them furthur advance their career by learning how to effectivly apply IT and facility strategies across an entire data center portfolio to improve operational efficiency, reduce risk and better align critical facility operations with dynamically changing business objectives.
For vendors and consulting firms, Accredited Operations Professional designations help companies differentiate themselves from the competition, standing out as a data center operations expert who can help clients deploy advanced management structures and strategies in complex IT environments increase efficiency, reduce downtime and better align operational practices with business objectives.
Quem pode se beneficiar deste curso?
Accredited Operations Specialist or Accredited Tier Specialist alumni that are wanting to continue their learning will greatly benefit from this course. You can view detailed eligibility recommendations
here
. The Accredited Operations Professional program is ideal for those wanting to progress their management skills in mixed IT and facility environments, especially when they are looking to meet complex business availability objectives.
O que devo esperar do curso?

The Accredited Operations Professional program is comprised of five half-day sessions with exam. You can view the detailed course curriculum
here
. This program provides advanced site and portfolio-level governance and management concepts and culminates in an exam for receiving your accreditation. After completing this course, you will have enhanced data center management skills.
Por que escolher o Uptime Institute?

O Uptime Institute instruiu mais de 10.000 profissionais em mais de 100 países. As the leader in data center education, Uptime Institute issues accreditations that verify a thorough understanding of the Tier Standard: Operational Sustainability and allow you to make great improvements for your team. Prevent downtime and keep your systems running at maximum efficiency with the knowledge you will acquire from the Accredited Operations Professional program.
Procurando mais informações sobre os treinamentos em datacenter do Uptime Institute?
---