Certificando sua fundação para negócios digitais
Para desenvolver, gerenciar e operar a infraestrutura fundamental da qual depende seu negócio, você precisa da orientação mais competente, imparcial e baseada em indícios.

O Uptime Institute certificou mais de 1000 instalações líderes de datacenter no mundo todo quanto a projeto, construção, gerenciamento e operações, atuando como parceiro de confiança de nossos clientes para assegurar que as instalações e operações deles satisfaçam os principais objetivos de negócios.
"The Tier Certification of Constructed Facility process provided our team with an opportunity to better understand the behavior of different systems, thus assuring business continuity. Our Operations staff was able to really see how the electrical and mechanical systems reacted, and as such, now feel more comfortable as they know exactly how to proceed for maintenance without impact on our business continuity."
Roger Lampach, CEO, LuxConnect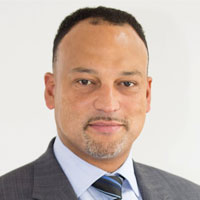 "Uptime Institute and Tier Certification has brought credibility to what we do, and helped us to be comparable to any facilities globally, putting Nigeria on the map for data centre landscape."
Ayotunde Coker, Managing Director, Rack Centre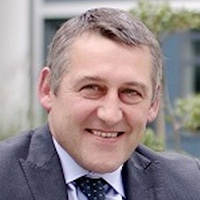 "It is partly thanks to our Uptime Institute Tier IV certification that we are ranked and recognised as a first class IT service provider. We are able to differentiate our organisation, and show considerable gains for our clients in working with us. The certification is a `Holy Grail' for EBRC to develop business with international companies relying on our Data Centres to set up or to expand their business in Europe."
Bruno Fery, Head of Data Centre Services, EBRC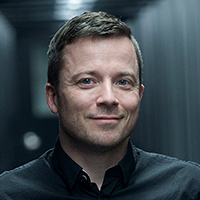 "

IT is a vital part of the operation of a modern health system so that patients can be treated in a timely and proper manner and have their health data safely stored. We are therefore immensely proud that we have become part of the exclusive club of only 41 companies in the world to achieve the Uptime Institute Tier IV Certification.

"
Klaus Larsen, CIO, Region Nordjylland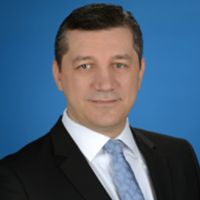 "O Uptime Institute nos oferece uma visão de como obter o melhor padrão da industria. Com sua parceria, a İşbank obteve a primeira certificação de Instalações Tier IV do Uptime Institute na Turquia por seu datacenter de última geração em Istambul, com 38.500 metros quadrados, junto com o reconhecimento pela excelência da infraestrutura e sustentabilidade operacional."
Önder Ayan, Data Center Manager, İşbank, Turkey
Entre em contato
Fill out the contact form below and we will follow up with you right away.
Gerando resultados mensuráveis ​​para as principais marcas do mundo NEXTDC
Ásia/Pacífico
Ascenty
América Latina
Rogers Data Centres
América do Norte
LuxConnect
Europa
Sonda
América Latina
Interxion
Europa
Involta
América do Norte
T5 Datacenters
América do Norte

Huawei
Ásia/Pacífico
Fujitsu
Ásia/Pacífico
Nomura Research Institute
Ásia/Pacífico
LinkedIn
América do Norte
TOTVS
América Latina
Salesforce
América do Norte
PayPal
América do Norte
Lenovo
Ásia/Pacífico

Etisalat
Oriente Médio
Turkcell
Europa
Claro Servicios S.A.
Chile
Entel
América Latina
Mobily
Oriente Médio
Telin
Ásia/Pacífico
NÍVEL 3
América Latina
Telecom Italia
Europa

Government of Botswana
Africa
Kuwait National Guard
Oriente Médio
Tamkeen
Oriente Médio
Dataprev
América Latina
Ministry of Justice of Azerbaijan
Europe/Asia
Bangladesh Army
Ásia/Pacífico

TD Bank
América do Norte
Banco dos EUA
América do Norte
Visa
América do Norte
İşbank
Europa
Morgan Stanley
América do Norte
Royal Bank of Canada
América do Norte
Sberbank
Rússia
AIG
América do Norte
Itaú Unibanco
América Latina

King Faisal University
Oriente Médio
University at Albany
América do Norte
Qatar University
Oriente Médio
UMass Medical School
América do Norte

Chesapeake Energy
América do Norte
Saudi Aramco
Oriente Médio
Petrobras
América Latina
Hydro-Québec
América do Norte
Dubai Electricity & Water Authority
Oriente Médio
United Illuminating Company
América do Norte
Lamprell
América do Norte
Korea Electric Power Corporation
Ásia/Pacífico Kaiser Permanente
América do Norte
McKesson
América do Norte
Security Forces Medical Center
Oriente Médio
King Faisal Specialist Hospital and Research Centre
Oriente Médio
UnitedHealth Group
América do Norte
Região de Nordjylland
Europa

Transportation & Industrial
Dubai Airports
Oriente Médio
American Airlines
América do Norte
CEMEX
América Latina
Istanbul Grand Airport (IGA)
Europa
Airbus
Europa
Southern California Regional Rail Authority
América do Norte
Turkish Airlines
Europa
RTA
Oriente Médio

Target
América do Norte
Loblaw
América do Norte
Falabella
América Latina
Infibeam
Ásia/Pacífico
Prada
Europa
---